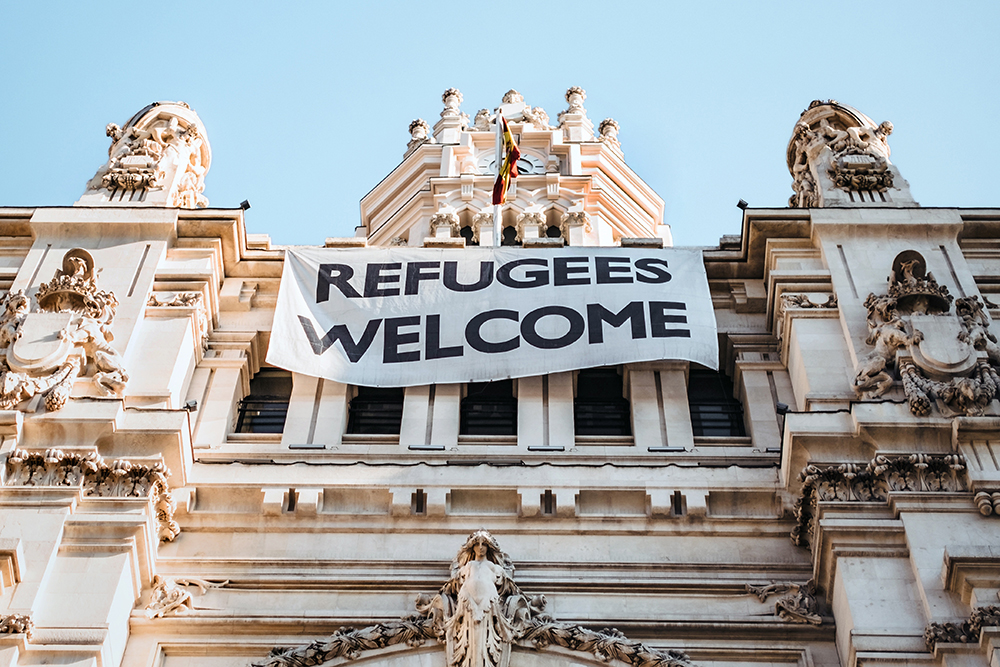 Rio and BHP say that the project could produce as much as 40 billion pounds of copper over the next four decades, creating thousands of jobs.
But mining Oak Flat could disturb prehistoric artefacts and burial sites, as well as creating a 1.8 mile-wide (3 kilometre) crater that would be up to 1,115 feet deep due to the subsidence caused by the proposed "block caving" mining technique, the EIS has warned.
The pending land swap comes as new Rio chief executive Jakob Stausholm tries to restore the miner's reputation with local communities.
Former CEO Jean-Sebastien Jacques was forced out due to the miner's decision to blow up two 46,000-year-old Aboriginal rock shelters in Western Australia in May 2020 and Mr Stausholm has said that that rebuilding trust with traditional land owners is "a key priority."
Rio said on Friday that it was "working to seek consent" from native American tribes before making a final investment decision on Resolution Copper. But it has not ruled out the project going ahead.
Politicians and native Americans opposed to the Resolution Copper project have cited Rio's Juukan Gorge debacle as a reason not to trust the miner.
US Congressman Raul Grijalva, a Democrat, wrote in an Arizona newpsaper opinion column in November that Rio's willingness to blow up Juukan Gorge showed its promises to protect sacred sites were "meaningless."
Mr Grijalva has asked president-elect Joe Biden – who is due to be inaugurated on Wednesday – to block the land exchange when he replaces Donald Trump.
The San Carlos Apache Tribe, which has about 17,000 members and opposes the project, launched a lawsuit against the US government on Thursday to try and stop the land swap, alleging the Forest Service was not complying with environmental and historic preservation laws.
It claims the copper project would "permanently damage, destroy, and irreparably harm sites of profound religious, cultural, and historic significance" and that "polluted, toxic water" would accumulate in the crater created by mining.
The tribe has previously told an Australian parliamentary inquiry into the Juukan Gorge scandal that Rio was "greedily seeking" to repeat the atrocities of Juukan Gorge.
The Australian inquiry's interim report, published in early December, found that Rio did not prioritise Indigenous heritage and that there was no evidence that Rio ever intended to avoid the Juukan Gorge site, despite having options to do so.
The report called for Rio to stop mining in the Juukan Gorge area and for the Western Australian government to reform its "inadequate" Aboriginal heritage laws.
Resolution Copper's project director Andrew Lye sent a letter to 11 native American tribes in late December saying that no final decision to proceed with the mine had been taken, and that it would continue engaging with tribes before making a final decision.
BHP said decisions on funding the project would depend on "satisfying both commercial considerations and alignment with our values, policies and practices in relation to the rights of Indigenous peoples."
"BHP recognises the Resolution Copper project area has historical cultural significance for Native American tribes, and their members," a spokesperson said.
"We will monitor and support Resolution Coppers consultation with Native American tribes to fulfil its commitments through ongoing good faith dialogue."
Rio and BHP get legal access to the copper project's site after US forestry officials complete the EIS, which remains open for comment for 45 days.
Rio and BHP claim that the Resolution Copper deposit is one of the largest undeveloped copper deposits in the world, with an estimated copper resource of 1,970 billion metric tonnes.
Rio has cited it as one of the miner's "future growth options" in its 2019 annual report.
The final EIS for the Resolution Copper project was initially due to be published by mid-2020 but has been delayed by COVID-19 and public consultations.