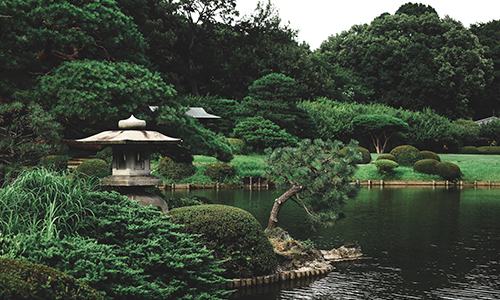 Technology has been a lifeline for many during lockdown, enabling us to keep in touch with family and friends.
While cut off from the outside world, most of us have been relying on our mobile phones more than ever.
But, are we getting good value for money with our mobile plans?
If you've been on your current plan for a while, chances are you are paying too much.
With a number of new providers entering the market recently, competition has never been greater – meaning now could be the perfect time to switch.
We asked Daragh Cassidy from comparison website Bonkers.ie, how to save money and get the best deal available. 
Have we many providers to choose from?
Vodafone, Eir and 3 are the main mobile operators in Ireland
There used to be a fourth, O2, but 3 mobile bought it several years ago.
The merger was slightly controversial at the time, as some argued it would reduce competition and lead to higher prices, as Cassidy explained.
"The EU Commission eventually approved it, perhaps realising that in a market as small as Ireland's, and given the investment that is required to run a mobile network, consolidation was to be expected," he said.
Aside from the main operators, there are the mobile virtual network operators (MVNOs), such as Tesco Mobile, An Post and Virgin Mobile.
MVNOs are providers that do not own the wireless network infrastructure over which they provide services to customers.
These operators enter into agreements with mobile operators to get access to network services at wholesale rates and then set their own retail prices.
In addition to these options, all the main operators now have their own budget brands.
Eir has GoMo, 3 has 48, while Vodafone has recently launched Clear Mobile.
According to Mr Cassidy, the mobile market here in Ireland is reasonably well served.
"Of course, given Ireland's small size, there's slightly less competition here than in many of the bigger markets such as the UK or Italy – and prices here tend to be above the EU average – but so is almost everything," he added.
Have these new budget brands helped to bring prices down overall?
Eir launched GoMo back in late 2019, and according to Mr Cassidy this kicked off a price war among providers.
"Back then, most bill pay plans cost a minimum of €40 to €50 a month, even on a SIM-only deal, and often had a limited amount of data.
"GoMo vastly undercut everyone by offering a plan for €9.99 a month for life.  
"It has since increased this to €12.99 a month, but it is still great value and comes with unlimited calls, texts and 120GB of data a month," he said. 
GoMo's arrival forced the other operators to reassess their pricing and offerings, as Mr Cassidy explained.
"3 re-launched 48, its previously youth-focused brand, with a SIM-only deal for just €7.99 a month, while Vodafone just recently launched its own budget brand to rival GoMo; Clear Mobile," he said. 
It's not just the budget brands that are cutting prices, Mr Cassidy said the main operators have been reducing the price of their plans or improving their offerings in recent times.  
"Vodafone, for example, has always positioned itself as a slightly more premium network – charging higher prices and giving customers lower data limits, claiming its better-quality network justified the higher prices.  
"However, last year it caved into competitive pressure by changing all its billpay plans so that they now all come with unlimited data each month," he said. 
Is there better value with bill pay or SIM-only deals?
With billpay plans you are also paying for the cost of a handset, so these plans will be more expensive than a SIM-only plan.  
"Depending on the phone you have chosen and the plan you signed up to, you're often looking at paying around €40 to €60 a month – if not more," said Mr Cassidy. 
Once your contract has come to an end and you've paid off your phone, which is usually after 24 months, Mr Cassidy said you should consider switching to a SIM-only plan. 
"Unless you want to upgrade to a new phone and commit to a new billpay contract, you'd be crazy not to look at a SIM-only plan, even just for a year perhaps," he said. 
Mr Cassidy said there are a number of competitive SIM-only deals available. 
He said both GoMo and Clear Mobile offer deals for €12.99 a month. 
"GoMo's data is capped at 120GB a month – after this it won't cut you off but it may reduce your speed.  
"Clear Mobile provides unlimited data but the max speed is only 5Mbps, so that is something to bear in mind," he said. 
Mr Cassidy said that Virgin Mobile offer a deal for €25 a month, but often run a €5 a month introductory offer.
"Its 'fair usage' policy caps data at 80GB a month, after which it also reserves the right to reduce your speeds," he said. 
"48 is currently offering a SIM-only deal for just €7.99 a month and a fair usage cap of 80GB of data," he added. 
Mr Cassidy said all of these plans offer 4G speeds and unlimited calls and texts. 
They also don't tie you into any contract, which means you can cancel at any time.  
The main operators – Vodafone, Eir and 3 also offer their own SIM-only deals. 
However, Mr Cassidy said they are "far worse value" and usually require you to sign up to a year-long contract at least. 
"One thing to be aware of is that many billpay plans will include some international calls and texts from Ireland, whereas many of the cheaper SIM-only plans don't," he said. 
If moving to a SIM-only deal, Mr Cassidy said you must ensure that your current phone is fully unlocked and can accept a rival operator's SIM.  
"If you're out of contract with your existing provider they should be able to provide you with the relevant unlocking code, however this can be a surprisingly laborious process," he warned. 
What networks offer the best coverage in Ireland?
It is not all about money though, before switching provider you should check the coverage in your area. 
ComReg's outdoor mobile coverage map will allow you to see how all the operators compare in a particular area. 
According to Mr Cassidy, Vodafone's coverage is usually regarded as the most reliable and extensive – but he said it really depends on where you live.  
If you are thinking about moving to an MVNO such as An Post, Virgin, Lyca or Tesco mobile, Mr Cassidy said their coverage will generally be the same as the operator network they're running on.  
"An Post is with Vodafone, while all the others piggyback off 3's network," he added. 
Do I need 5G? 
While there has been a lot of talk about 5G lately, is still very much in its infancy.  
Coverage outside the main towns and cities is still very patchy, if existent at all, while 5G-enabled phones still aren't that widely available.  
"It's improving all the time of course, but for now 4G will suffice for most people," said Mr Cassidy. 
"While 5G can reach speeds up to 10 times faster than 4G, for many people, 4G is more than capable of handling their data requirements," he added. 
Does my current provider need to tell me if a better deal is available? 
The European Electronic Communications Code (EECC) was recently implemented in Ireland.  
It gives EU citizens more consumer rights when dealing with telecommunications companies.  
Mr Cassidy said that one part of the code now requires operators to give consumers 'best tariff advice' at least once every year.  
"This means providers will have to advise their customers if there is a better product or plan available which they can sign up to. 
"However, I would always say that people shouldn't rely on a business, whose main objective is to make money, to tell you how to spend less of yours.  
"It's up to you to shop around," he said. 
Is it cheaper to buy the phone and go with a SIM only plan? 
Most billpay contracts are usually 24 months.  
According to Mr Cassidy, it is usually far cheaper to buy the phone outright and then buy a cheap SIM-only deal.  
However, some of the newer iPhone and Samsung Galaxy models in particular are hugely expensive – so this is easier said than done. 
Mr Cassidy gave us some examples. 
Samsung Galaxy S21 Ultra 256GB 
"The latest Samsung Galaxy S21 Ultra 256GB would cost around €1,349 to buy outright.  
"If you sign up for a €10 a month SIM-only deal you're looking at a total two-year cost of €1,490. 
"If you bought the same phone on billpay with Vodafone, it would cost you €60 a month and €749.99 upfront or €80 a month and €499.99 upfront or €2,189.99/€2,419.99 in total.  
While the billpay route is in some cases almost €1,000 more expensive, many people don't have €1,500 to buy a phone upfront. 
iPhone 12 Pro 256GB 
"The iPhone 12 Pro 256GB costs just under €1,300.  
"If you add a €10 a month SIM-only plan, the total cost is just under €1,540 over two years. 
"If you bought the same phone on billpay with 3 mobile it would cost you just under €45 a month and €779 upfront or just under €60 a month and €629 upfront or around €1859/€2,069 in total," he said. 
Mr Cassidy said if you want to add 5G, it will cost almost €5 extra a month.
So again, in this case, buying the phone upfront and opting for a SIM-only deal will save you between €300-€530 over two years.