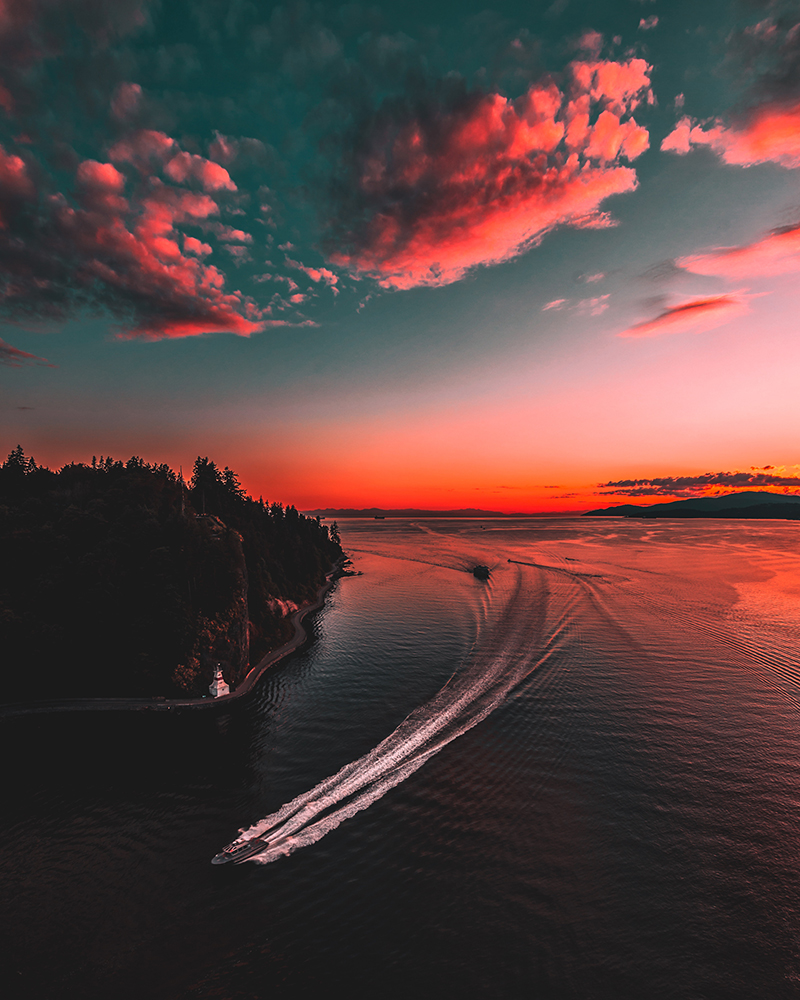 The Guinness Pro14 is one step closer to being decided now that the finalists are known.
Munster and Leinster came through their respective interprovincial clashes to emerge on top of their conferences. 
This will make for a change compared to the last few years.
Munster have a chance to take Leinster on in the final as opposed to bowing out in the semi-final in the recent past.
It's their first time reaching the final in four years, their form would tell you it's a fair reward, but they'll have to find every gear they have to take the trophy home. 
Ulster will feel hard done by. They will finish in a very similar position to Munster, only they're in the opposite conference so they can't be compared. 
Had they been in Munster's conference it would have made for an interesting competition.
Maybe Munster wouldn't have sent a second-string side up north, nonetheless it would have been a fierce encounter. 
Not only in terms of the league standings, Ulster will have many questions over the result on Saturday evening, and the incidents that happened along the way.
They lost the battle of discipline. Not in terms of losing their way with penalties, but more so in the one-off events that led to different coloured cards.
Referee Frank Murphy was always looking for mitigation but was led towards a red card when Andrew Warwick raised his forearm going into the tackle of Ed Byrne.
This proved to be the mostly costly refereeing decision of the night and the hosts weren't able to recover from it. 
Leinster were in control of the game at that point, having weathered their own storm with two yellow cards early on.
Again, Ulster supporters will question how at least one of them wasn't red, yet that's how the collisions were judged on the night by Murphy and his team. 
All in all, it wouldn't have changed the standings in the league table.
If we were to make an assumption, both teams will be close to earning 10 match points in their next two games.
Even if Ulster were to get 10 and Leinster got 9, Leinster would still have finished on top of the conference.
Of course, there are a few assumptions there, but I don't think it could be argued. 
Munster weren't at their most convincing on Friday night.
Their lineout was a shambles, possibly due to Gavin Thornbury's influence (above) on proceedings, and they didn't hit their flow in attack.
It took Mike Haley to produce the magic that we expected from him when he was signed to get the 2011 champs through to the final.
You'd have to think that Munster will use the next few weeks to continue Joey Carbery's return to full speed.
He's vital in their quest to overcome the back-to-back-to-back champions. 
Hopefully he'll step up his total match load in the next two weeks, enough to put him in a position to start the final on 27 March. 
An interesting factor in the timing of the final is the return of the international players following what is promising to be a physically and emotionally draining end to their Six Nations campaign.
Ireland are due to play Scotland in Murrayfield and England in Dublin.
The challenge for them will be to come down from an international campaign and find the mental motivation to help their province to a Pro14 win.
You'd assume that it's an easy game to get prepared for, but it can be a difficult gear to kick into having been in the Irish bubble for the last number of weeks.
International players wouldn't be used to coming back for a final in the week following the end of the championship. 
Will the players all be available?
Will Leo Cullen's side's dominance in the Irish selection take away from the squad in the Pro14 final?
They have enough in reserve to win the game anyway but I'm sure they'd prefer to do it with their international cohort propping up their standards that bit more. 
The set piece is an obvious area that will dictate the outcome of the game but when you look at what happened last weekend, both teams will need to make improvements.
Leinster had a couple of overthrows at the lineout, which they can be prone to with Ronán Kelleher starting too. 
Johann van Graan's charges were uncharacteristically very poor in the lineout on Friday night, which was adequately challenged on the night, but you'd expect that every time you play and particularly against the other Irish provinces.
The addition of Peter O'Mahony and Tadgh Beirne will have an influence, but they have a bit of work to do. 
The Leinster scrum has been refined following their shortcomings against Saracens last year, so you'd expect them to be the favourites in that department.
James Cronin will have a say in proceedings and has been in good form for Munster lately.
Whoever edges the set piece will go a long way in dictating the outcome of the final. 
Doris expected back in action 'within a month'
On the balance of the league as a whole, the form teams from both conferences will face off in the final. 
Ulster were close to upsetting Leinster's dominance this year and had them under a lot more pressure than we've seen in previous league campaigns. 
Irish rugby will boast the top four teams in the league which is probably more of a reflection on Scottish and Welsh rugby than anything.
Their regions haven't been in a strong place all year, making the Rainbow Cup a lot more attractive to Irish rugby at the moment. 
It's hard to praise Irish rugby to that degree when the international team haven't been firing.
This weekend will give them a chance to continue their redemption when they face Scotland at Murrayfield.
It's not often Ireland go into that game as an underdog, yet with Scotland's recent form, home advantage and Ireland's stuttering tournament thus far, it will take a huge effort for Ireland to re-establish their dominance. 
Meanwhile, Munster and Leinster will continue their preparations to square off in the final.
Will Munster finally topple Leinster and begin to turn the tide in the Irish provincial standings?
It's going to take a huge effort, but this could be their time to do so. 
Listen to the RTÉ Rugby podcast on Apple Podcasts, Soundcloud, Spotify or wherever you get your podcasts.
Follow Scotland v Ireland (kick-off 3pm, Sunday) via our live blog on RTE.ie and the RTÉ News app or listen live on RTÉ Radio 1's Sunday Sport. Highlights on Against the Head on RTÉ2 and RTÉ Player, 8pm Monday.