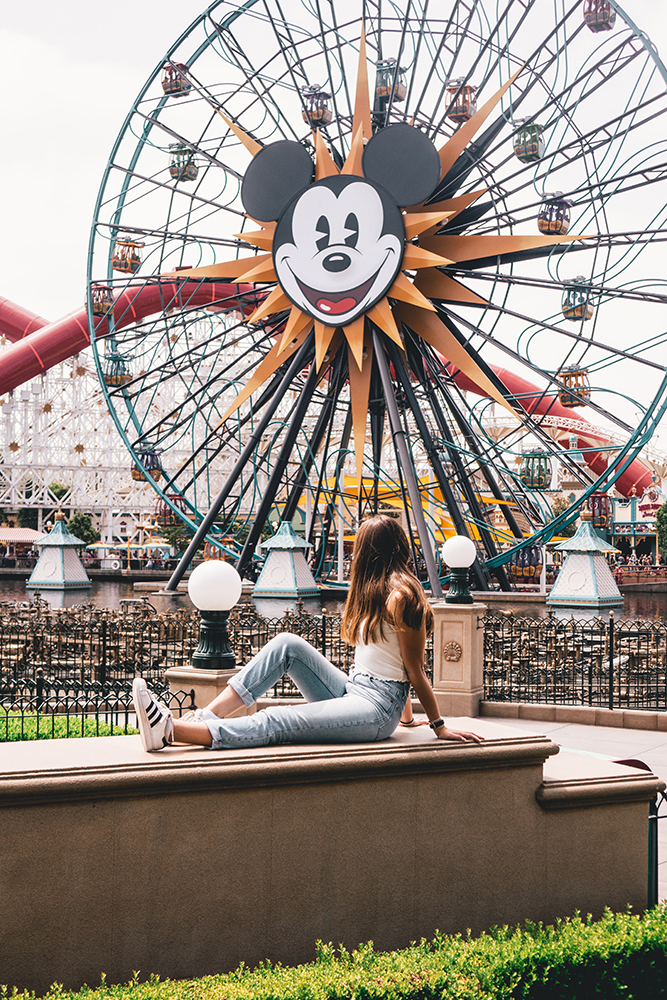 It has been just slightly over half a year since Intel announced its 11th-gen processors. Immediately after that, we saw ASUS announcing a refresh of its line of laptops and convertibles, including the ZenBook Flip S and its 4K OLED display. Fast forward to 2021, and we have another iteration of the convertible laptop.
Of course, a new processor and a look, does not constitute a whole laptop make. That said, what exactly are we getting with this particular ZenBook Flip S OLED? Let's find out.
Specifications
In essence, the ASUS Zenbook Flip S OLED actually has a lot in common with the base Flip 13, the only notable exception is the display. The Flip S OLED comes with a 4K display, while the base model comes with a Full HD panel instead.
Design
If you're familiar with the company's products, you'll notice that the ASUS ZenBook Flip S OLED looks very similar to the ones that came before. At least, the top lid does. Not exactly surprising, since it is the company's signature look.
Speaking of signature looks, the fact that the ZenBook Flip S OLED is a convertible means that one key feature is a little less pronounced, and that is the ErgoLift hinge. It's still there, no doubt, but you may feel the slight height difference while typing.
As for keyboards, the one with the ZenBook Flip S OLED is pretty comfortable to type on. Well, as comfortable as it can get on a laptop anyway. It has, in fact, a familiar typing experience as the regular ZenBook models, and especially that of the ZenBook 13. It also has three levels of backlighting, which in my opinion is plenty.
Moving on, the trackpad retains a unique signature feature that has become something of a necessity: the ability to double as the Numpad. Depending on the frequency you actually use it, it may or may not be something you appreciate. But, as Frank Kafka wrote: better to have it and not need it, rather than need it and not having it. Also, if you do use it often, then you'll likely encounter issues similar to the ones found preceding ZenBooks, and that is exerting nearly gorilla-like strength in order to turn it on and off.
Retains almost all ASUS' signature design elements.
Then there are the lips, of the laptop. The bottom lip just out ever so slightly, with the middle section sinking in. This makes it easier to flip the lid up. It also helps that most of the laptop's weight is distributed throughout the lower half, though that's to be expected.
At the bottom of the base, you have elongated rubber feet distributed to the four corners. These are pretty thin, seemingly just enough to prevent the bottom from coming in contact with whatever surface you leave the ZenBook Flip S OLED on.
The ports that the laptop has is a bit interesting. On the one hand, it has a Full HDMI port on the left, with two USB-C ports. And on the right, you only have one USB-A port accompanied by the power button. There's plenty of space, at least on the outside, for a 3.5mm audio jack, but you won't find one here. Which is a little unfortunate, but at least an adapter comes packed in the box.
Flipping it over into its tablet form takes little effort, while the hinges strike a very good balance between smoothness and stiffness. This allows the ZenBook Flip S13 to hold its shape very well when you leave it in the many modes in between laptop and tablet. Though tablet mode still retains that weird sensation that comes from holding the keyboard folded around the back.
User Experience
The ZenBook Flip S OLED handles pretty much as you'd expect from a modern-day laptop. The fact that it's a convertible means that it comes with a touchscreen, which is a lot more useful than it sounds while in laptop mode. Thanks to its precision, and the fact that pointing and touching is more precise than swiping on the mousepad, I use this mode a lot more of the screen than I did the latter.
That's not to say that the trackpad is an appalling performer. On its own, it gets the job done just as well as the best ones out there. It's responsive and fairly accurate, but it's just no replacement to simply tapping on the screen if you're going for precision.
While the ASUS ZenBook Flip S OLED can be used as a tablet, it's probably best to keep the use of that mode to a minimum. Simply because while it's light enough that you don't feel its weight while it's in your bag, you'll definitely feel it while it's in your hands.
Still feels quite hefty as a tablet.
Under normal circumstances, it would be quite difficult to navigate a 13.3-inch display with a 4K resolution. Fortunately, the laptop comes pre-magnified, so the experience is more akin to that of a Full HD display. Though on a personal level, 13.3 inches is still a tad too small, and I personally prefer it to be just an inch bigger. The display itself is great, with beautiful, accurate colours.
One other issue though with the ZenBook Flip S OLED is that it gets very hot. This happens in two scenarios, one of which is when I'm giving it the beans. Imagine a phone that's spend the last half an hour playing games, and that's about the temperature you get when I am making this laptop earn its keep. The second scenario when it is being charged. You'll ideally not want to use it while it's charging, even more so in tablet mode.
On the numbers-crunching side of things, the ZenBook Flip S OLED comes with the new 11th Gen Intel Core processor. Specifically for this review model, it comes with the Intel Core i7-1165G7. It's an Intel Evo model too, which also means Iris Xe graphics, which Intel has made some interesting comparisons to other integrated GPUs.
That being said, the synthetic benchmark scores are about exactly where you expect them to be. Sure, you can game with it somewhat, but you'll definitely have to tone down your settings.
Battery Life
The synthetic benchmark score for battery life, oddly enough, paints a very different picture compared to actual real-world usage. This is because the benchmark scores don't look very flattering.
In real-world use, it gives me an average of nine hours of use which involves mostly typing, web surfing, and the occasional video watching. And this is on its default power settings. It is mildly impressive, but this figure only goes up by an hour when I bring the brightness down to its minimum and push the power settings all the way down to maximise efficiency.
Competition
The highlight of the ASUS ZenBook Flip S OLED is the fact that it's a convertible that runs the 11th generation Intel Core processors. So, there are a couple of such models by other manufacturers that it can be compared to.
Samsung Galaxy Flex 2
One of them is the Samsung Galaxy Flex 2. It comes with the same 13.3-inch display size, but it also has a 15.6-inch option. Though the latter will make use of an Nvidia MX450 GPU.
That being said, it's pretty unlikely that Samsung will be bringing this to Malaysia. After all, the company left the local laptop market years ago.
Lenovo Yoga 9i
Another option and one we know for sure is available here, is the Lenovo Yoga 9i. It comes with a 14-inch display, which would be great if you're like me and find that size to be perfect. Other items in the spec sheet include up to 16GB of LPDDR4X RAM and 1TB PCIe SSD storage.
Pricing starts from RM6499. Though if you want an extra touch of luxury, you can get one with a leather cover for an RM410 premium.
ASUS ZenBook Flip 13 OLED
Of course, another competition to the ASUS ZenBook Flip S OLED is the company's own ZenBook Flip 13 OLED. It is essentially the same laptop, with the only notable difference being the display which, on this model, is a Full HD OLED screen instead.
And for that reduction in resolution, you also bump the price down by a fair bit. Down to RM5199, to be exact. You can also get the version with the Intel Core i5-1135G7 instead to push it down further to RM4699.
Conclusion
The ASUS ZenBook Flip S OLED is certainly the laptop for those who want a convertible and want to keep things on the smaller side of the scale. Size is still up to personal preference, especially where the display is concerned.
The fact that it is a convertible also gives it a few extra plus and minus points. On the former, there's the touch screen. It's an undoubted benefit that will remove a lot of the frustration of using a laptop mousepad. But on the flip side, at least in this iteration, the trade-off is the ErgoLift hinge being a little less pronounced.
So with all that in mind, should you get the ZenBook Flip S OLED? Sure, if convertibles are your thing. Though one thing to keep in mind before you make your purchasing decision is the heat that it generates. If you're fine with managing that, then its price of RM6799 is also just around the ballpark of what you'd expect from a convertible.