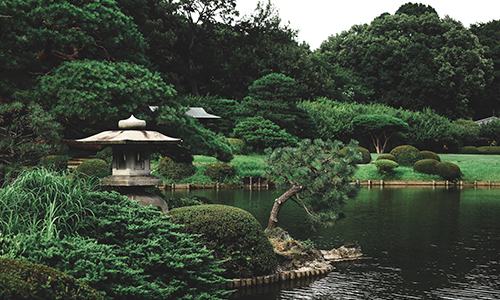 Former England winger Ugo Monye hailed his old room-mate Keith Earls' performance against Scotland last weekend, describing the Munster winger as the "glue" holding an otherwise inexperienced Ireland back three together. 
Then 21, Earls was Ian McGeechan's obligatory left-field pick for the 2009 Lions tour to South Africa, an exhilarating display in a Heineken Cup quarter-final demolition of Ospreys shortly before selection day sealing the deal. 
Earls would ultimately pull on the Lions red shirt in a game, albeit not a test game, before he'd even played a Six Nations match for Ireland. 
Monye, who did start the first and third tests, roomed with Earls on tour.
"He was a young fella back then," Monye recalls in an interview with RTÉ Sport. "Green, new to the international scene, in many ways similar to myself – although I was a few years older than Keith. I thought he was a humble kid who wanted to learn and get better.
Earls in action on the 2009 Lions tour
"And there is no better environment to get better than to surround yourself with the best players in Britain and Ireland and the best coaches in Britain and Ireland. 
"He's kept that level of commitment and mindset and that's why he's had such longevity."
For Monye, Earls' performance in Murrayfield on Sunday, while not obviously decorated with the usual winger stardust, showcased why the IRFU have offered him a new two-year contract at the age of 33.
"I think you've got fashionable players and non-fashionable players. Then there's Louis Rees-Zammit, who's really fashionable because he's so fast and he's cool and he's young. Then you've got Keith Earls who's this old warhorse. 
"International games are about doing everything really well. There's not a part of Keith Earls' game where you go 'he can't do that'. He can do everything. He won a couple of pivotal turnovers. There was one moment in the game which almost typified him as a player. 
"Ireland nick another lineout ball from Scotland, Jamison Gibson-Park box-kicks it, Keith Earls makes a tackle, off that tackle, they won a turnover. They got down the field and then Johnny Sexton kicks that three points. 
"In that move, to the untrained eye, no one is talking about Keith Earls, we're talking about James Ryan stealing a lineout and Johnny Sexton kicking a goal, but at the heart of those moments is Keith Earls' work-rate.
"They're not fashionable things to chase balls, get your head over the ball and win turnovers. They kind of go unnoticed, but they don't go unnoticed by your team-mates and your coaches. That's why he's such a valuable component for Munster and Ireland right now."
Earls, just eight caps shy of a century, is an experienced figure in a back three that has seen plenty of flux since the 2019 World Cup. 
Rob Kearney, the only man to feature in all five games of Ireland's four Six Nations successes between 2009 and 2018, finally bade adieu to international rugby at the end of the World Cup and is now enjoying a pleasant Australian summer, playing Super Rugby. 
The scramble to find a suitable successor has led to some tinkering in the department, with Stockdale and Larmour deployed there before Hugo Keenan appears to have made the position his own. 
James Lowe's long-awaited arrival to international rugby, after a few years of electric performances for Leinster, hasn't gone as swimmingly as was anticipated.
In that context, argues Monye, a presence like Earls becomes particularly important. 
"When the IRFU offer you a contract, we have to trust that they know what they're doing. They're not handing them out like confetti. He's deserved the right to be offered that. That's through consistency, his body is obviously feeling great and he's performing. 
"When I look at that back-three, you've got Hugo Keenan, who I think has been brilliant but a young fella, you've got James Lowe who is new to international rugby. You need someone who can be that glue in that back three, that leader in that back three.
"Rob Kearney was that player for a decade. It didn't matter who came on to the left and right wing because Kearney was there. Keith Earls has taken on that mantle right now and that's why he's really important."
Reporters spoke to Monye on the morning the shock news dropped that CJ Stander was retiring from rugby at the end of the season, aged just 30. 
Monye, who earned 16 England caps between 2008 and 2012 and won the Premiership with Conor O'Shea's Harlequins in 2011-12, retired relatively early himself, calling it a day in 2015 aged 32. 
"I read a quote once, which said, 'it's better to retire a year early than a year late'. Reading CJ Stander's statement, it's one of celebration. He's thrilled. Most people that retire are really fearful of what they're going to do next and what that transition is going to make them feel. 
CJ Stander
"For him to be bowing out at the very top of his game – and he's played some brilliant rugby, I've got to say I was really stunned, I was surprised. But I think Covid has given everyone to reflect on what really matters to them. He's made a decision which was better for his family life than his career.
"Family does trump everything. He's been an unbelievable servant for Munster and Ireland. I wish him the very best. I'd love to see him go on the Lions. He's certainly in Lions form at the moment." 
While the reaction to Ireland's narrow win over Scotland in the Irish media was far from effusive, with many bemoaning the stodgy nature of the contest in comparison to England-France the day before, Monye said he was hugely impressed with aspects of Ireland's play, notably their set-pieces and their efficiency at the breakdown. 
With Lions places up for grabs, he anticipates an extra-special meeting between the sides at the weekend.
"I watched that game on Sunday and I was so impressed by Ireland. Their set-piece, they just negated Scotland's ability to be able to launch at first phase, and we know how deadly they can be with the likes of Russell with the ball in hand.
"How clinical Ireland were and how efficient they were at retaining their ball at the ruck. They were massive there. They were very physical as well. 
"But then when you look at the history over the last few matches, England have had Ireland's number, haven't they?
"They're able to physically dominate them. So as much they respect Ireland, England will have a lot of confidence in what they can do. It's two teams who've both got wins, who've both under-performed across the Six Nations but who both go into this game with a spring in their step. 
"It's set up to be a perfect England-Ireland battle. They're always great games but I do think this is going to be a little bit more special.
Maro Itoje tackles James Ryan
"They always are, the Six Nations games in the Lions year. You've got Maro (Itoje) going up against a James Ryan and Tadhg Beirne, you've got Will Connors going against a Tom Curry, you've got a CJ Stander against a Billy (Vunipola). There's loads of head-to-heads in the game itself. So, I'm really looking forward to it."
Though there were signs of life in their invigorating win over France on Saturday, England have been stuck in a transitional rut in the 2021 Six Nations.
According to Monye, the flaws exposed in the early rounds of this campaign were probably there last year, even though England managed to sneak the title on points difference. 
But he posits, there will inevitably be some dips and hollows in a World Cup cycles and sometimes teams need to go through them to emerge a better team. 
"I think this Six Nations has perhaps exposed some of the fault-lines in this England team, whereas last year, the results probably papered over the cracks. That would be my overarching view of it. 
"They are a team in transition in the same way Wales were a transition in the autumn. Ireland have been a team in transition since the World Cup. Scotland are a team in transition in terms of trying to find a style of rugby that suits them, they've flipped and flapped and went from one extreme from being really conservative to, in my opinion, over-playing against Ireland at the weekend. 
Ugo Moyne was speaking at the launch of the #BeKind campaign 
"To think that no international team will endure any hardship in a World Cup cycle… What world are you living in?
"Wales had that awful year last year, winning three games, two against Italy, one against Georgia. They've had some of that pain, now they're bearing some of that fruit, in terms of being able to mix things up.
"England are in this sticky period now and I'm hoping it makes them a better team for it.
"Look at South Africa. A record defeat away to New Zealand two years out from a World Cup. Everyone asking what's going on, sponsors asking whether they should pull their funding. Rassie Erasmus rocks up and there's only one team in the world that's got the William Webb Ellis at the moment.
"Transition comes in many different forms, coaches never know when it's going to happen often. Sometimes it gets accelerated because of poor performances. Sometimes, it's forced upon you because you lose your job. Not every team in the northern or southern hemisphere goes through transition at the same time, and it's happening to England now."
Ugo Monye teamed up with 'Tackle Your Feelings' to encourage people to #BeKind online
Follow Ireland v England (kick-off 4.45pm, Saturday) via our live blog on RTE.ie and the RTÉ News app or listen live on RTÉ Radio 1's Saturday Sport. Highlights on Against the Head on RTÉ2 and RTÉ Player, 8pm Monday.