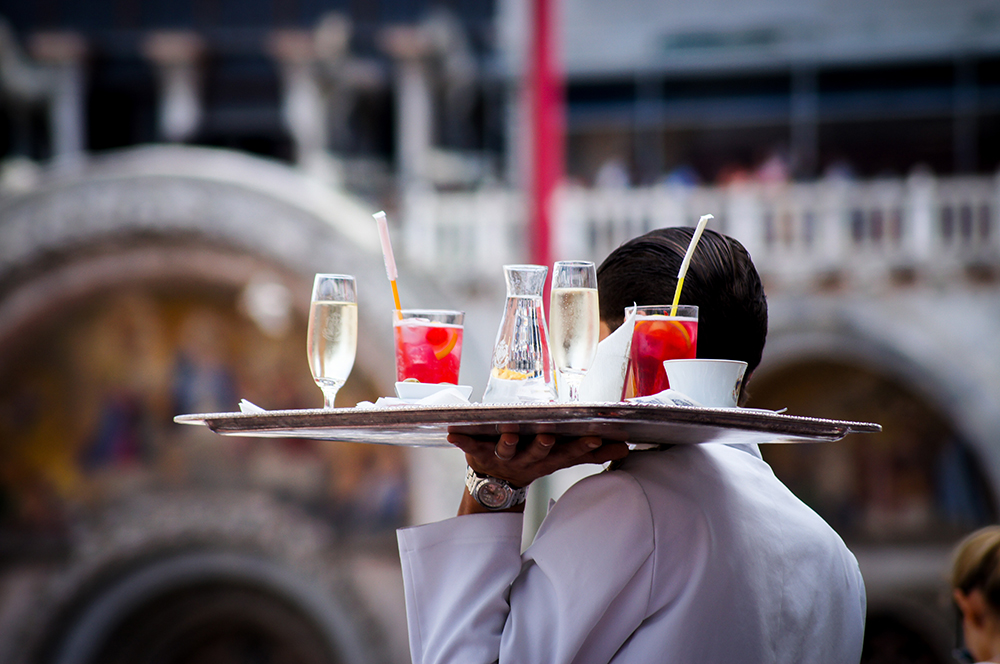 Later that Friday, Mr Andrews texts her to ask: "how are we going on hotels" to which she replied that she would provide an update that night. Despite Ms Ratcliff's role she was never called to give evidence to the inquiry.
Ms Ratcliffe and Mr Andrews appear to have been aware of the risks the program posed to workers, discussing the need for "protections for workers" in their texts.
Trucking boss Lindsay Fox has diverged from big business leaders to back Premier Daniel Andrews. Eddie Jim
The evidence filed on Friday also revealed the former head of the Premiers department Chris Eccles called former police chief Graham Ashton at 1.17pm on the day the program was conceived.
Mr Eccles evidence is: "I would not (and could not) have told him of any decision to use Victoria Police, the Australian Defence Force, the Australian Federal Police or private security in the proposed Hotel Quarantine Program.
But Mr Ashton texted a federal colleague minutes after the call where he went from being in the dark six minutes earlier to texting "mate my [advice] is that ADF will do passenger transfer and private security will be used."
COVID economic stimulus
Frydenberg Morrison state premiers Daniel Andrews  David Rowe
In an affidavit filed on Friday, Mr Andrews said he was not aware that Mr Eccles and Commissioner Ashton spoke that day and that he did not recall speaking to the Premier and Cabinet secretary between national cabinet and giving a press conference outlining the program later that day.
He also said he was not aware that Ms Ratcliffe spoke to Police Minister Lisa Neville in the aftermath of the National Cabinet meeting and did not know what they discussed.
The chief health officer Professor Sutton also told the inquiry in an affidavit revealed on Friday that he skimmed but did not read an email noting that private security is being contracted to provide security for the hotels.
Mr Andrews told a parliamentary committee earlier on Friday that he denied the claim he and Ms Ratcliff were the only ones left in a decision-making chain which led to the decision to use private security to guard the quarantine hotels.
Victorian Premier Daniel Andrews at the National Gallery of Victoria for a major arts announcement to transform the arts precinct.  NewsWire/ David Crosling
The hotel inquiry was due to report by November 6 has been extended until December 21 but despite hearing from 63 witnesses and receiving more than 60,000 documents, no one could identify who made the decision.
During the separate four hour grilling by a parliamentary hearing on Friday, Liberal MP Bridget Vallence pointed to evidence by Mr Eccles, who stepped out of national cabinet on March 27 around 12pm and spoke to Ms Ratcliff and also called the Secretary of Jobs, Simon Phemister.
By 12.30pm, Mr Phemister was meeting senior staff and contemporaneous notes show private security and police were planned to be used.
Ms Vallence said given Mr Eccles and Mr Ashton told the inquiry it was not their decision – as did Mr Phemister – that only left Mr Andrews and Ms Ratcliff in the decision-making chain.
"Not at all," Mr Andrews told the hearing.
"You're making a number of assumptions about a six minute window of time and the impact that window of time and various contact between different people did or didn't have on the operationalisation of the decisions of the national cabinet."
Mr Andrews was again asked about what was discussed when Mr Eccles, left national cabinet and talked to his chief of staff, but said there was nothing suspicious about the conversation.
"The current secretary and the previous secretary and where relevant other senior public servants where relevant speak with my chief of staff on a very regular basis," Mr Andrews said.
Mr Andrews' insisted no final decision had been made when he spoke at a 3pm press conference that same Friday March 27, despite mentioning the use of private security.
"I gave a press conference …. but clearly indicated … many of the key details … would not be able to be answered at that doorstop because they had not been settled yet," Mr Andrews said.
"If we just wait a short number of days, I'm confident that the board will deliver on a timeline it has outlined and the nature of that report, the contents of that report, I don't know what will be in that report," Mr Andrews said.
Mr Andrews claimed again Australian Defence Force support was never on offer, despite the claim being contradicted by Defence Minister Linda Reynolds and letters from the PM to Mr Andrews in July but the Premier insisted his evidence is consistent.
"I requested ADF to come to Victoria, not the other way 'round, it wasn't offered, I requested it," Mr Andrews told the parliamentary hearing.