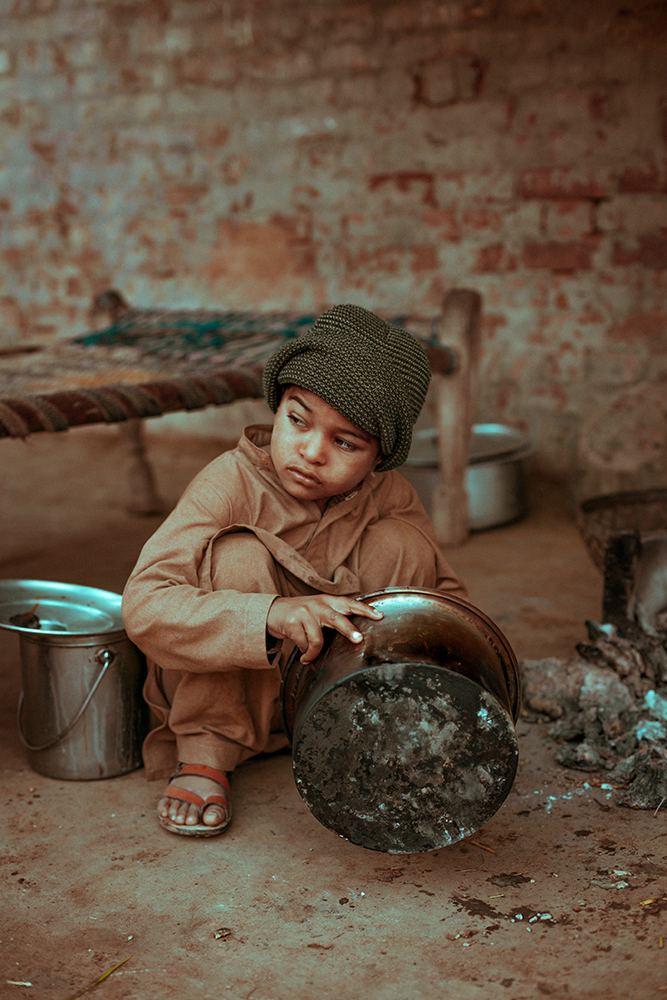 Parents of children with special needs are said to be devastated by the decision to keep schools closed for the rest of the month.
The CEO of autism charity AsIam said remote learning does not work for many children and the majority of parents of children with autism were depending on the return to school next week.
Speaking on RTÉ's Morning Ireland, Adam Harris said families are devastated that much needed support has been taken away and need a commitment that they will get one-to-one learning online.
Yesterday, Minister for Education Norma Foley confirmed "with regret" that all schools will remain closed to students from Monday, 11 January.
The Cabinet had initially agreed that Leaving Certificate students would be allowed to attend school three days a week and do remote learning on two other days and special needs education classes and schools were also set to resume in-person teaching. 
Minister Foley said she was "very cognisant" of the impact the last lockdown had on children with special needs and their families, as well as on Leaving Certificate students. 
Safety concerns had been raised by school leaders, parents, teachers, SNAs, and students over the decision to partially reopen schools as Covid-19 infections continued to rise.
Teachers' union ASTI had directed its members not to return to in-school teaching on Monday.
Latest coronavirus stories
In a statement, Mr Harris said the loss of in-school support will have a major developmental impact on children.
He said that around 61% of children with autism lost key skills in areas such as communication, social interaction, self-regulation and personal care during the first school closures last year.
Mr Harris said he was calling for an urgent meeting with Minister Foley and the department to develop a plan which "recognises that children attending special classes and schools should be prioritised for a return to the classroom" as early as 18 January. 
Representative organisations of people with special needs have called on Minister Foley to include them in a meeting today with union representatives.
Inclusion Ireland, AslAm and Down Syndrome Ireland met this morning to discuss the impact of the school closures on their members.
Speaking on RTÉ's Today with Claire Byrne, CEO of Inclusion Ireland Enda Egan said parents and representatives of children with special needs have not been invited to the meeting.
He called on them to be included, adding that parents require options following yesterday's decision.
Mr Egan said remote learning only works for about 30% to 40% of children with special needs and said it was incumbent on unions and the Department of Education to come up with solutions.
He said the problem should have been seen before now, given that there have been a number of waves during the pandemic. 
Meanwhile, Minister for Finance Paschal Donohoe said the Government did consult with teachers in relation to abandoning plans for the Leaving Certificate and special needs education. 
Minister for Finance Paschal Donohoe said regular meetings took place between the Department of Education and teacher bodies over the plan to keep schools open for Leaving Cert students and special needs students pic.twitter.com/kZFyrrMUkK
— RTÉ News (@rtenews) January 8, 2021
He said meetings took place between the teaching body and the Department of Education on a "weekly basis". 
Mr Donohoe also said the public health advice is clear and that schools are safe. 
Matthew Colgan, a Leaving Cert student at Wexford CBS, said he does not know what to make of the decision but will continue to study for his exams.
Also speaking on Morning Ireland, he said he expects the Department of Education to make more changes to the Leaving Cert. 
Eimear Neville, a student at Presentation Secondary School Clonmel, said the decision was sudden and leaves unanswered questions. 
She said the mock exams are due to start on 2 February in her school and there are questions around that also.