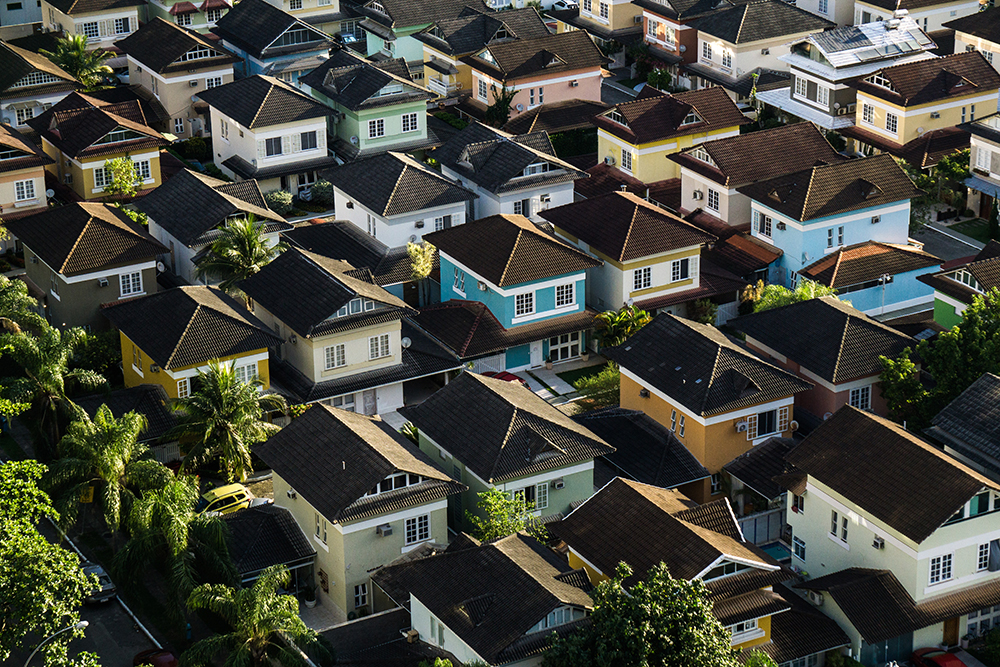 Something is very, very wrong in Westview. Thankfully, this means that WandaVision is so very, very on the right path. While episode 3 remains in set-up mode like the chapters before it, this 1970s-set entry finally cracks the sitcom illusion just enough to make WandaVisions two elements of TV comedy homage and MCU puzzle box feel cohesive rather than disparate. We may be only inches closer to learning more about the shows mystery, but its a mile ahead in terms of making WandaVision feel like a genuine MCU installment.Much like the two-part premiere, episode 3 delays most of its revelations until the credits are almost ready to roll. But this time they claim more than a fleeting minute of screen time, providing us with something really substantial to chew on until next week. Teyonah Parris Geraldine (whose real name can be found in previously released casting news, if youd like to spoil upcoming reveals) being catapulted out of the sitcom reality and into the real world suggests theres an almost Truman Show element to it all; that Westview is a physical place rather than an imaginary reality, albeit one that may not even be on our plane of existence. Perhaps, considering the confirmed link to Doctor Strange 2, it is a realm within the Multiverse of Madness?
Within Westview itself, we discover that Geraldine is new in town and distrusted by Agnes and Herb. This raises more fun questions to debate; Geraldine is clearly a SWORD agent infiltrating this reality, but who are the neighbours? If not SWORD themselves, are they effectively Wandas jailors? Manifestations of her own subconsciousness? Or perhaps innocent bystanders in a sinister world? Additionally, Vision himself appears to have a moment of understanding, but reality seems to glitch out before he can complete the thought: is that Wandas doing, or an external force? The questions are certainly piling up rather than being cleared up, but episode 3 makes the right move of revealing just enough that it focuses those questions and elevates the mystery beyond just a general sense of unease.One thing that is clear is that the weirdness of the meta storyline is bleeding into the sitcom. Unlike the premiere, which presented two pretty straight-laced comedy plots that could have been pulled from Bewitched or The Dick Van Dyke Show, episode 3 is really quite strange throughout. Rather than coming via punctuating moments of darkness, the reminders that this reality is wrong are constant, and – smartly – mostly played for laughs. From Herb happily carving through a brick wall with his hedge cutters, through the practical effects of the house decor spinning as Wanda goes into labour, to a genuine stork arriving to metaphorically deliver a baby, there is a surreal nature to episode 3 thats undeniably joyful.This surreal fun is the driving force of the episode, too. At its heart this is the classic mom gives birth episode of any family sitcom you can mention, complete with a flustered dad trying to cope. But Wandas hyper-speed pregnancy breaks reality at every stage, ensuring the sitcom feels less like an homage and more like a part of the MCU. A Marvel character having a baby would be big no matter what form it took, but the fact that twins Billy and Tommy are part of arguably Vision and Scarlet Witchs most recognisable storyline in the comics makes this a landmark moment for the MCU. As such, Ive found myself genuinely caring about this new family that Wanda and Vision have created. The sitcom itself now feels like a truly integral part of the story, rather than the wrapping paper around its darker heart.
This is the episode thats likely to convince skeptical fans of its serious MCU credentials, then. But for anyone whos on this ride for the actual comedy, episode 3 still delivers, if not with the same gusto as its predecessor. The ever-changing house is now near enough a shrine to The Brady Bunch, complete with the staircase, while the bright title sequence is a pastiche of the thoroughly modern lifestyles of the era. Elizabeth Olsen channels the look of Susan Dey for this incarnation of Wanda, although dont expect any Partridge Family-style musical numbers beyond the catchy theme tune. In fact, straight-up sitcom references and jokes without a strange edge are rare this time around. But Vision attempting to change a dolls diaper is a great visual gag that helps maintain some balance of the shows dual identities.
But while there is a balance, its undeniable that this episode is less interested in homage. It makes for a few minor drawbacks; a Brady Bunch-like stage feels underserved by a couple who are not yet surrounded by a classrooms worth of children. This is obviously due to the linear exploration of US sitcom history, and so we can only hope that the relevant decades and shows will more neatly line up with episode concepts in the future. Already, though, it seems that the importance of the homage can take a backseat when the story demands it, which can only be a good thing for ensuring WandaVisions continued narrative depth.