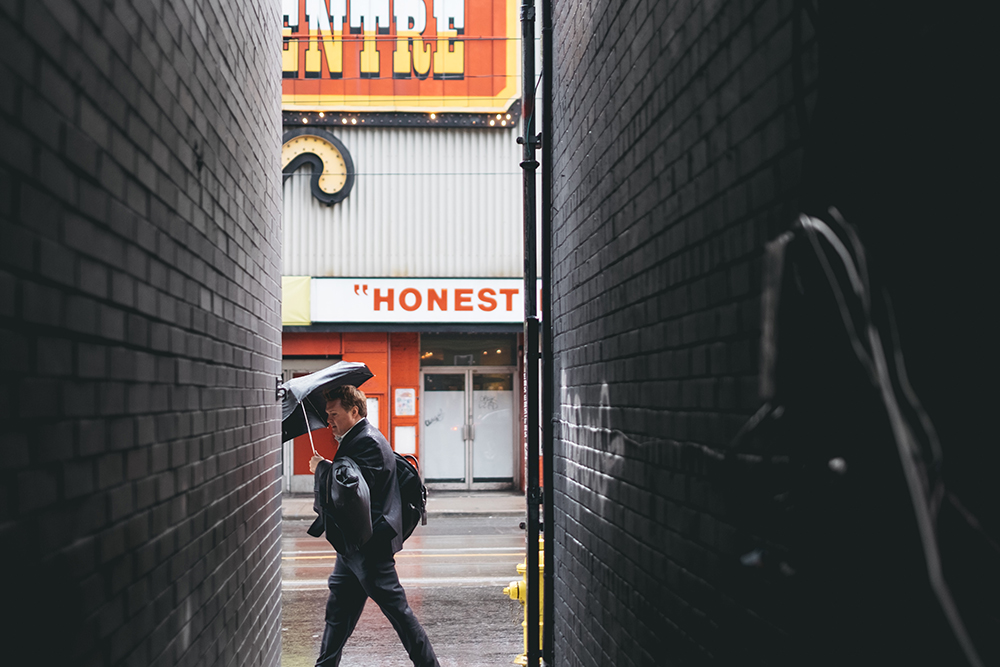 The last thing you'd expect to see when coming out of a HDB lift is the common area completely transformed into a combat zone.
A mock combat zone that is, made up of cardboard boxes placed strategically and stacked on top of home furniture. 
For those who happen to be part of the Problem Solving Club, this isn't all that peculiar. It's probably just a regular Thursday evening. 
The weekly G.H.O.S.T. Training… pic.twitter.com/XhNHGoiPrX

— PROBLEM SOLVING CLUB (@MunirRohani) July 8, 2021

From the tweet posted on last Thursday (July 8), the training session  also known as G.H.O.S.T. occurs weekly. Judging from the video, it seems like the quartet has been training together for quite some time.
Decked in seemingly full army gear, in what looks like military vests to pixelated jungle hats, the team line up in a stack-up formation as they await further instruction.
The man recording the video gives the green light for operations to begin and with that, Nerf toy guns that fire foam projectiles start firing. 
"Go, go, go!" Each team member can be seen moving in sync as they slither through this HDB common area.
Foam projectiles were dispatched in a calm and synchronised manner as the team ends along a staircase, on the other end of the corridor.
This might bring back some nostalgia for those who had gone through urban operations training during National Service. 
The 44-second clip has gone viral after an Instagram account reposted this video on July 8, with over 79,000 views. Some netizens were excited at this combat roleplay scenario.
Here is a different view of their tactical prowess and also what G.H.O.S.T. stands for.
G.H.O.S.T. training
with GUTS and HONOUR to OVERCOME SITUATIONS TACTFULLY. pic.twitter.com/G4olB2GMQV

— PROBLEM SOLVING CLUB (@MunirRohani) February 8, 2021
 
The Problem Solving Club also conducts self-defense classes using a variety of martial arts demonstrations and non-lethal techniques. 
https://twitter.com/MunirRohani/status/1414148796632559619
Conflict Management Training.
Playing with Atemi-s pic.twitter.com/BVrtHftZ1J

— PROBLEM SOLVING CLUB (@MunirRohani) July 11, 2021

Formed in late 2007, the Problem Solving Club is an interest group that aims to enrich the lives of others and have them learn life values through self-defence training conducted by someone identified as Munir Rohani. 
AsiaOne has reached out to the Problem Solving Club for comment.  
ALSO READ: 5 affordable enrichment classes for primary and secondary school students in Singapore
amierul@asiaone.com