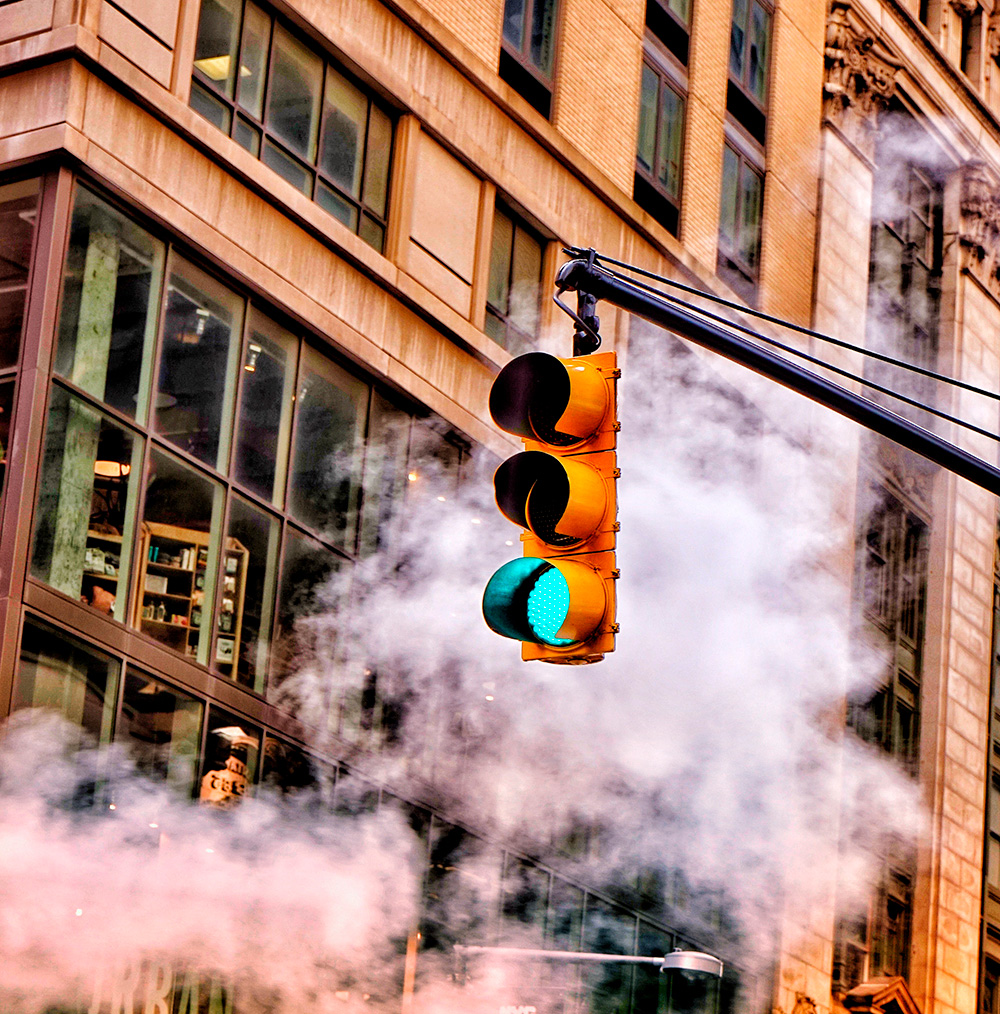 My favourite new non-fiction book this year was Ed Caesars The Moth and the Mountain. Its a wild story about a veteran of the first World War named Maurice Wilson who, despite never having climbed anything more demanding than a flight of stairs, decided that he was going to fly solo to Everest, and climb the mountain alone.
This was 1934, almost two decades before Tenzing Norgay and Edmund Hillary finally cracked it; and so, obviously, he didnt succeed he died half way up but the story of his failure is far more interesting, to this reader at least, than that of any mere success would have been. Caesar is a masterful storyteller, and he imbues this narrative of doomed adventurism with real compassion and intrigue.
I didnt read an awful lot of new fiction this year, but the novel that seems to have most stayed with me is Earthlings by the Japanese writer Sayaka Murata. It has a similar affectless eeriness to her previous novel, the wildly successful (and brilliant) Convenience Store Woman, but where that book was all uncanny control, this one is pure, demented abandon. Its not the darkness of the events Murata describes that is most disturbing, but the blank chirpiness of the narrative voice with her narrator relates them. There were times I couldnt decide whether I hated it or whether it was genius, but either way I couldnt stop reading it.
Mark OConnells latest book is Notes from an Apocalypse: A Personal Journey to the End of the World and Back
Actress by Anne Enright is a brilliant, lyrical, powerful novel. Centred around a mother-daughter relationship and the world of theatre, its dazzlingly sharp and unnervingly intimate.
Another standout was The Last Day at Bowens Court by Eibhear Walshe. Set between wartime London, north Cork and Dublin, this reimagining of Elizabeth Bowens love affair with the Canadian diplomat Charles Ritchie is richly textured and compelling.
I stayed up until the small hours finishing Such a Fun Age by Kiley Reid. It begins with a young black woman being falsely accused of kidnapping the white child shes babysitting. Its a smart, funny book that as well as being a page turner explores complex dynamics of race and class.
I loved Cathy Sweeneys short story collection, Modern Times, an entertaining and magnificently weird book that buzzes with originality. And staying with short stories, The Art of the Glimpse, edited by Sinead Gleeson, is a triumph, a gloriously varied rewriting of the canon of the Irish short story.
Danielle McLaughlins debut novel, The Art of Falling, will be published in January 2021
Approaching Eye Level by Vivian Gornick was the book I found myself returning to many times this year. An exquisite collection of essays about Manhattan, friendship, politics, loneliness, social life, private life, it was written long before lockdown but seemed to have much to say on that subject and many others.
Donal Ryans magnificent novel Strange Flowers is so beautiful and haunting. Doireann Ní Ghriofas A Ghost in the Throat is a spellbinding work about the connections a great poem can unearth. I found John Banvilles novel Snow captivating and immensely atmospheric.
I was delighted to see Helena Close become the first Irish writer to be nominated for the Carnegie Medal, for her exceptional YA novel The Gone Book.
I never thought I would see a truly readable, edgy version of that tiresome old slugfest Beowulf, but thanks to the brilliant translation by Maria Dahvana Headley, we now have one.
Anne Applebaums Twilight of Democracy is a compellingly written, slightly depressing survey of contemporary nationalisms.
Recently I read the proofs of two wonderful books that will be published in 2021: Louise Kennedys stunning collection The End of the World is a Cul de Sac and Laura McKennas powerful historical fiction debut, Words to Shape My Name.
Joseph OConnors novel Shadowplay is published by Vintage. He is professor of creative writing at the University of Limerick
No year in which Kathleen Jamie publishes a new book is all bad, even 2020. Surfacing, her third essay collection, is about participating in archaeological digs in Alaska and Orkney, where climate change is destroying prehistoric sites as fast as they can be excavated. Jamie always observes precisely, with curiosity and love of the world, and she writes the natural world better than anyone else.
I also loved two clever dark comedies about women surviving Trumps America, Writers and Lovers by Lily King and Weather by Jenny Offill. Literary travels being the only kind available, I was delighted to discover Kawai Strong Washburns Sharks in the Time of Saviours, about siblings growing up in Hawaii, drawn both by the skills and beliefs of the pre-industrial past and by the promise of success in America.
Ill be giving friends Abigail by Magda Szabo, published in Hungary in 1970 and newly translated into English by Len Rix, set in a strict girls boarding school during the second World War.
Sarah Mosss latest novel is Summerwater. She is assistant professor of creative writing at UCD
John Banville. Photograph: Cyril Byrne
Martin Amis has always been a risk-taker, and he takes some whopping ones in Inside Story. This autobiographical novel, funny, tender and captivatingly intelligent, concentrates on three of the authors lost loves: Saul Bellow, Christopher Hitchens, and the succubus who haunted his life, the ineffable creature he calls Phoebe Phelps.
If anyone can bring readers back to the serious novel, it is Amis. Feline Philosophy: Cats and the Meaning of Life by John Gray has more weight to it than its slyly playful title might suggest. Gray is one of the most incisive, and one of the wisest, of contemporary philosophers, and this book is as enlightening as it is delightful. And speaking of delight, two superb poetry collections, Robin Robertsons spirit-haunted Grimoire: New Scottish Folk Tales and Michael Longleys luminous The Candlelight Master, both demonstrate how much poetry matters even in the most terrible of times.
John Banvilles latest novel is Snow
Anne Enright, author of Actress. Photograph: Dara Mac Dónaill
This year all I wanted to read were books with heart, from Doireann Ní Ghriofas glowing A Ghost in the Throat to the melancholy sweetness of Hilary Fannins The Weight of Love. Andrew OHagans Mayflies is a hymn to male friendship. The first half captures swagger and the seriousness of teenage years, in all its nostalgic glory. The second half is about death, but it somehow refuses to be about loss. This is one of those wholehearted, unrepeatable books where a writer brings his all to the page.
Pre-pandemic, there was A Girls Story by Annie Ernaux, which details her first sexual encounter, in 1958, and its long aftermath. I came late to this French writer, who is becoming better known in English translation, and the shock of recognition has not subsided. Every so often you realise there is a great writer out there, a whole world you have yet to explore, and with someone this good, you want to take it slowly.
Anne Enrights latest novel is Actress. She is professor of creative writing at UCD
The deaths of Eavan Boland and Derek Mahon have left a void in the lives of their readers. Both completed a new collection of poetry before they died Eavan Bolands is The Historians; Derek Mahons is Washing Up and both books make clear what marvellous poets they are. The first poem in Bolands book, The Fire Gilder, is one of the best Irish poems of the past half-century. In Mahons book, wry wisdom and an autumnal tone are governed by a magisterial control of the line and the stanza.
The Arms Crisis of 1970 by Michael Heney is an indisputable, forensic interpretation of the events of 1970. Its conclusions are difficult for many to deal with: journalists and historians persisted in getting this story wrong. As a result of this book, political life in the 1970s in the South will have to be revisited. Heneys book is impressive for its methodology, and is indispensable for anyone interested in what actually happened 50 years ago.
Colm Tóibíns latest work is Mad, Bad, Dangerous to Know: The Fathers of Wilde, Yeats, and Joyce
Ive been recommending Kathleen MacMahons Nothing But Blue Sky to anyone wholl listen since I bought a copy based on an Instagram pal saying shed read it in a day. I usually take couldnt put it down and the more visceral devoured it! recommendations with a pinch of salt but when it comes to this book I can appreciate falling into a closed system of just wanting to finish it. Its about grief and eulogising and getting into the habit of happiness and I just loved it.