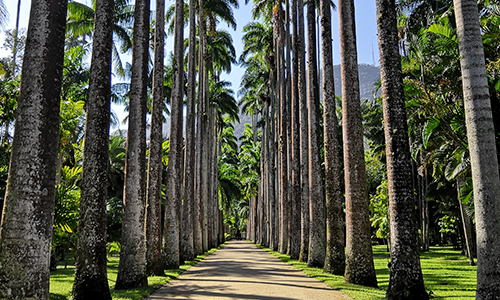 Of that, nearly half are aged between 25 and 34, with 80 per cent female and 20 per cent male. Thanks to the prolonged Victorian lockdown and subsequent appetite for daily COVID-19 updates, 35 per cent of all followers are from Melbourne.
"We think that it's relatively early in the piece in terms of the news being an industry on Instagram like it is on Facebook," Mr Koslowski said.
"I think when Instagram is included in that sort of scope, you'd have to look at platforms like TikTok to also be included because the new generation of news is going to expand on whatever platform comes next.
"It's going to be a matter of reviewing these guidelines [in the code] based on consumption and use over time."
Junkee editor Patrick Lenton said that while the news media and culture site did not directly monetise any of its content on Instagram, it regularly used the platform to promote its stories, daily news video show The Junkee Takeaway, and to share memes relevant to a young Australian audience.
The Daily Aus, an Instagram-only news source, has grown from 6000 followers to 70,000 in the past year. 
"Junkee's youth audience overwhelmingly lack trust in 'traditional' sources of news newspapers, television, radio which they mostly see as out of touch, and even hostile to their generations," Mr Lenton said.
"According to our Youth Research Survey in 2020, 50 per cent of young Aussies felt they were unfairly represented by the mainstream media. Instagram, in comparison, is one of the social media platforms which young people especially Gen Z go to for their news, and is seen as an alternative to mainstream news outlets."
Mr Koslowski said that growing interest in bite-sized news snippets on Instagram complete with easy-to-digest explainers has been driven by what he calls the big four: the bushfires, COVID-19, Black Lives Matter, and the 2020 US Presidential election.
"Those have been the four events that have really galvanised young audiences on social media. And we're finding that people are going to Instagram for the basic information before they go out to more sophisticated news sources for further reading," he said.
"Our growth has told us that there is a real appetite for news targeted at young people that recognises the seriousness of news, particularly in 2020, but still approaches it in a kind way. A good example would be when Australia was declared to be in a recession, the first question we answered for readers was 'what does it mean to be in a recession?'."
In the United States, a number of incumbent media players not just companies born in the digital era have jumped on Instagram to deliver news differently. This includes The Washington Post with @coveringpotus, an account that features highly visual posts and data-rich captions analysing the Trump Presidency.
The Daily Aus team has focused on building its audience before turning to the issue of making money from news in the digital age, and Mr Koslowski said he was highly aware that building a business on Instagram meant that the US-based giant had considerable scope to set the terms of engagement.
"The approach that we're trying to take is that if we provide real value to Instagram's feed through really high-quality news content that has integrity and news values behind it that are recognised, then Instagram will want to keep us around as long as possible as well," Mr Koslowski said.
According to a Reuters Digital News Report released in June 2020, a similar percentage of people turn to Instagram for news as they do Twitter.
Some 11 per cent of respondents across 12 countries including Australia said they used Instagram for news almost double that in 2018 compared with the 12 per cent who turned to Twitter for news.
In terms of Instagram's own business strategy, the platform is leaning hard into pushing a new era of social commerce by adding digital shopfronts to business accounts,online Instagram-only shopping nights, and targeting small and medium businesses to advertise on the platform.