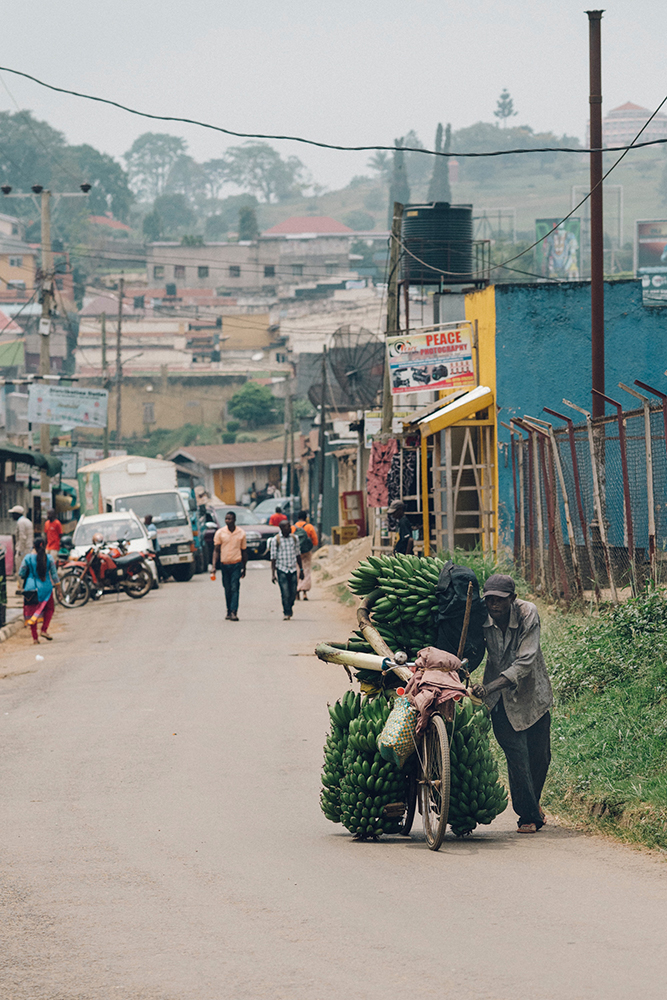 Download all Report on Business magazine issues from 2020 here
CEO of the Year: All small business owners
Julie Yoo, founder of I Miss You Vintage.
Markian Lozowchuk/The Globe and Mail
If you had wandered into Julie Yoos boutique consignment store on a sunny weekend in the Time Before COVID-19, youd have found yourself brushing up against a dozen or so other shoppers scoping out resale luxury handbags, designer dresses and high-end jewellery. Since opening I Miss You Vintage more than 15 years ago, the 44-year-old entrepreneur has turned her business into a fixture on Torontos bustling Ossington Ave. and a favoured haunt of celebrities and designers passing through the city.
The workload is more nowI work 100 hours a weekbut were doing similar to or better than before, she says. Im one of those people who looks at the cards Im given and adapts, and this whole thing has been an exercise in adapting and finding creative ways to survive and reinvent your business.
Story continues below advertisement
Yoos journey is a microcosm of the gruelling ordeal thousands of small and medium-size businesses have endured during the pandemic. Almost no sector of the economy escaped unscathed, but small and medium enterprises (SMEs) were unduly impacted by physical distancing and lockdown measures meant to slow COVID-19s spread. Yet it is precisely the ingenuity and resilience of small businesses that we should look to to guide Canada through this grim period. Ultimately, SMEs will determine the speed and vibrancy with which Canadas economy rebuilds. Read Jason Kirbys full story here.
Read more:
Corporate Citizen of the Year: Dave McKays concern for Main Street guided Canadian banks response to the pandemic
Innovator of the Year: How AGT Foods Murad Al-Katib elevated Canadas agriculture brand around the world
Strategist of the Year: Ajay Virmanis Cargojet was ready to seize the opportunities COVID-19 brought
Global Visionary of the Year: How Sean Boyd and Agnico left other Canadian gold miners in the dust
New CEO of the Year: Christy Wyatts focus on customers turned Absolute Softwares fortunes around
Story continues below advertisement
Choice president: Why Sarah Davis is the leader Loblaw needs right now
Sarah Davis, president of Loblaws.
Ted Belton/The Globe and Mail
Sarah Davis makes a good entrance. Delayed a few minutes by an unexpected callIts Galen; she had to take it, an assistant apologizesshe saunters in, door swinging wide, and covers the distance to the boardroom table in a few strides, hand extended in greeting almost from the first step. Its impossible not to return her sunny smile or be disarmed by her loud, easily summoned laugh.
All that changes the moment a recording device is stuck in her face. The smile tightens. She arranges herself stiffly. The first question gets a terse answer followed by a flat stare. Have you sat down for a magazine interview before? No. Silence.
Fair enough. Many seasoned executives tense up under media interrogation and, save for periodic investor calls and female leadership events, Davis has kept a low profile in her three years as president of Loblaw Cos. Ltd. But as her boss Galen G. Weston focuses on running the parent company George Weston Ltd., the retailers day-to-day and ins and outsthats all Davis. A year ago, her role expanded to include responsibility for the companys 13-member management board, as well as the finance and HR functions. As Galen increasingly steps away, now every part of Loblaw reports to me, she says, hands folded primly in her lap. Sarah Davis is ready for her close-up but, boy, the spotlight sure isnt her natural habitat. Read Joanna Pachners full story here.
Lucaras Eira Thomas has a knack for finding huge diamond reserves. Now she wants to disrupt the industry
Eira Thomas, CEO of Lucara Diamond Corp.
Steph Martyniuk/The Globe and Mail
Eira Thomas is on the run.
The annual results for her company, Vancouver-based Lucara Diamond Corp., are coming out in 11 days, and as its co-founder and chief executive, she is prepping for a round of board meetings and earnings presentations, including dashes to both Florida and Toronto for mining conferences. Before that, shes heading from her home in England to Morocco on a half-term school break with her two daughters. Plus, shes experiencing such wretched technical glitches that she missed a Skype interview yesterday and had to rebook. Today, she apologetically comes on 24 minutes late, something so uncharacteristic that her personal assistant, who is in Zurich, has begun to worry. Life is a little frenetic, Thomas confesses.
Yet, when I ask her why diamonds hold such an allure, all of a sudden, the busy executive life seems to vanish. She savours her answerand when it comes, its unexpected. Yes, theres the thrill of the hunt. But she is a geologist, and so within the diamond she also reads the violent secrets of the inner Earth that created it billions of years ago, when the planet was much younger. She sees the torrid pressures under the planets crust that long ago bound carbon atom to carbon atom and the convulsions that later flung them upward in a volcanic rush of magma, carrying them near enough to the surface for a tenacious miner to find. Thomas sees, in effect, time and story and mystery. Read Alanna Mitchells full story here.
Aritzias Jennifer Wong built a fashion empire by leading with style – and plenty of substance
Aritzia president and COO Jennifer Wong.
Evaan Kheraj/The Globe and Mail
Vegan leather skirt. Cropped sweater, softer than a Persian cats fur, for those long days stuck at home. And a puffy goose-down parkaoversized, like the yellow one Justin Biebers wife, Hailey, sported around Toronto last year. These are your fall 2020 must-haves, and Aritzias got them all. (The company even has a mens collection for the first time in 36 years, after the celebrity-driven puff coat craze spilled over the gender line.) As retail director Georgina McMichen leads the way around the flagship store on Torontos posh Bloor Street West, she also points out the expanded selection of sweats and denim. I mean, COVID, right? Leisurewear is selling a lot more.
On this Tuesday in September, the store is busy but not crowdedsomething it may never be again if COVID-19 permanently changes how we shop. But Aritzia, the fourth-largest Canadian-owned womens apparel retailer, has a better chance than most chains of coming out strong, if not stronger.
A key reason Aritzia is in this enviable position is its president and chief operating officer, Jennifer Wong. Finance, HR, facilities, logistics, technology, operationsthose are all her. Read Joanna Pachners full story here.
Canadas 50 Best Executives 2020: They led their companies through COVID-19 and built a better country in the process
Jimmy Mui, CFO and COO of the Canadian Medical Association.
BRENDANBURDEN/The Globe and Mail
The Report on Business Best Executive Awards celebrates exceptional business leaders at Canadian companies. Earlier this year, we issued a call for nominations which were vetted by Globe and Mail editors. Our inaugural list showcases 50 EVPs, SVPs and members of C-suite. The individuals on this first annual list have built better companies in these unprecedented timesand built a better country in the process. Read Rosemary Counters full story here.
Canadas top growing companies: 2020
CEO of Dialogue Cherif Habib.
Riccardo Cellere/The Globe and Mail
This is Report on Business magazines second annual ranking of Canadas Top Growing Companies. The 400 businesses on this list sprawl across sectors, from fashion to finance, and manufacture everything from medical testing devices to organic pasta.
Much of the success celebrated in these pages occurred before a global pandemic changed how most companies operate. But as you will read, many of these businesses were able to adapt, innovate and even expand despite the challenges posed by these past few months.
Story continues below advertisement
As individual companies, and the entire country, work to rebuild, theres more need than ever to share the stories of entrepreneurial successand the innovations and strategies that made it possible. Read the full story here.
If working from home is permanent, companies need to draft long-term strategies to make it a success
Ryan Garcia/The Globe and Mail
Alessia Yaworsky, a senior project managerat Telus, has a work-from-home routine. Shes an early riser, doesnt need much time to get ready and has zero commute.
This is how its been for her entire nine-year tenure at Telus. She loves setting her own schedule and logging in from wherever she wantsher grandparents place in the Okanagan or a hotel in Halifaxbut understands why its been so hard for some people to adjust to the new normal.
If we didnt understand that reality at the beginning of the pandemic, we certainly get it now. Back in May, 51% of workers in the U.S. were experiencing burnout, according to a poll conducted by Monster, the global employment website. That number had increased to 69% in a follow-up survey taken in July. Partly, this is because were not just working remotely; were trying to get work done during a pandemic, which is an entirely different thing. But there are also too many companies trying to approximate their in-office experience with employees now spread across a city, country or even the world. Read Stacy Lee Kongs full story here.
Meet four startups impressing customers and venture capitalists by turning lofty visions into executed plans
Mallorie Brodie and Lauren Lake, founders of Bridgit.
Darren Hull/The Globe and Mail
As early as 6 a.m., Mallorie Brodie and Lauren Lake would put on steel-toe boots and hard hats, pick up coffee and doughnuts, and go in search of construction sites around Southwestern Ontario. In 2013, they were both in their final year at Western UniversityBrodie at the Ivey Business School and Lake in a civil engineering program. The pair knew they wanted to start a business, but that was the extent of their vision. So they went looking for inspiration, scanning the skyline for cranes to guide them to building sites.
The construction sector had been largely ignored by tech startups until a couple of years ago. Investors and developers shied away from what looked like a slow-moving industry, according to Lake. But after doing more than 500 interviews with general contractors, subcontractors, engineers and developers, Brodie and Lake realized constructions supposed curmudgeonly resistance to tech solutions was a fiction. Instead, they found a gap in the market. Read the full story here.
Story continues below advertisement
Journey to the centre of your throat: The Canadians in a billion-dollar race to cure coughing
Alexander Wells/The Globe and Mail
Roberto Bellini grew up idolizing his father,Francesco, an Italian immigrant who built BioChem Pharma Inc. into one of Canadas most successful biotechnology ventures.
Now Bellini is trying to finish what his father started. For 18 years, the pair have tried to repeat the success of BioChem with their publicly traded biotechnology developer, originally named Neurochem Inc. and now called Bellus Health Inc. The Laval companys attempts to create a wonder drug for Alzheimers disease and a treatment for a serious kidney condition both flopped, crashing the share price each time.
Fortunately, in biotech, failure is not only part of the gameits the norm. Entrepreneurs face incredibly long odds, as their drugs must pass a series of trials with animals and then humans before earning regulatory approval. If success proves elusive, there are options: do more trials, find another promising molecule or quit the game.
The Bellinis are not quitters. And they could finally be on the verge of that long-sought repeat success. Belluss latest drug candidate isnt targeted at a life-or-death disease but a nagging ailment that impacts the lives of millions of people: chronic coughing. Read Sean Silcoffs full story here.
Hidden gems: These 10 companies are using clever tactics to dominate their fields and creating opportunities for investors
Calian's SED Research facility in Saskatoon, SK.
Nayan Sthankiya/The Globe and Mail
Kevin Fords company doesnt make iPhones, goose-down parkas or jet airplanesproducts that are easy for investors to understand and for analysts to value. Calian Group supplies specialized systems, training and software to several sectors, ranging from the military to health care. The firm also builds satellite equipment at a factory in Saskatoon, selling its wares across North America and Europe.
Calians stock has traded at a modest 15 times trailing earnings recently. I think we got a bit of a discount because of our diversity, concedes the 55-year-old bespectacled tech industry veteran. At some point, fundamentals will be sexy again, and Ill be one of the top 10 sexiest CEOs.
Story continues below advertisement
Amid the hottest stock run in history, there are still solid, unglamorous performers that somehow get overlooked by most investors. Read John Dalys full story here.
How McCain Foods CEO steered the French fry giant through the COVID-19 challenge
Max Koeune, CEO of McCain Foods.
Shalan and Paul/The Globe and Mail
Its easy to forget the immensity of McCain Foods. Being privately owned, it evades the spotlight that follows a public companys every move. So it might be a surprise to learn that McCain produces at least one out of every four french fries sold in the world. Its the biggest company of its kind, accounting for a quarter of the $19-billion global frozen fry industry. Every single McDonalds fry sold in Canada comes from McCain. It supplies every major restaurant chain in North America, and the production system built to feed this demand stretches across six continents. Its potato fields cover 150,000 hectares, the equivalent of roughly 280,000 Canadian football fields. It is big.
None of this escaped the attention of Max Koeune when he left Danone SA after a nearly 15-year career to become CFO of a company he viewed as iconic. And when he was named CEO in 2017, Luxembourg-born Koeune was eager to expand the giants empire. Soon there were plans for new operations in the state of Washington, in Brazil, maybe even in Russia. Then 2020 delivered its rebuttal, and it became clear that great size was no protection against a tiny pathogen. Read Trevor Coles full story here.
Compiled by Omair Quadri. Excerpts have been edited and condensed.
Your time is valuable. Have the Top Business Headlines newsletter conveniently delivered to your inbox in the morning or evening. Sign up today.